We're Your Best Choice for Tree Services
Backed by over 20 Years of Experience
Certified & Insured to Get the Job Done
The Right Tools Used for the Utmost Results
Free & Detailed Quotes Provided
100% Guaranteed Satisfaction
FOR 24/7 EMERGENCY SERVICE. CALL US IMMEDIATELY.
What Our Customers Say About Us
Real Reviews From Real Customers
50+ Reviews
4/02/2022
Reliable, fast and on time

Arborist Action's crew made my family happy. The service was prompt and the job was completed faster than I imagined.
3/19/2022
Great Service
Excellent and professional people. They were a pleasure to have around. Dylan was always keeping me updated as to their progress.
3/01/2022
Very Professional
They had the tree removed the same day the tree fell. They did such a good job, we hired them to remove other dead trees.
Certified Jacksonville Tree Service Experts
Serving Jacksonville County with Over 20 Years of Combined Experience
Arborist Action Tree Service is a family-owned tree service with over 25-years of experience caring for the natural landscape of communities in Jacksonville & Duval County. Our goal is to provide exceptional tree service to all residential and commercial clients looking to maintain or improve the natural surroundings of their homes and businesses.
How Can We Enhance Your Property
Arborist Action Tree Service in Jacksonville
. Call Us Today For All Your Tree Service Needs.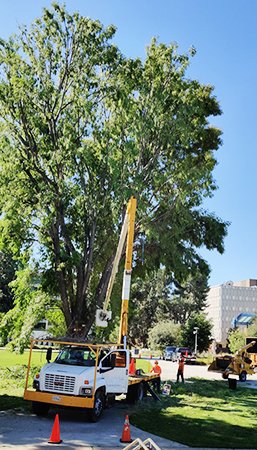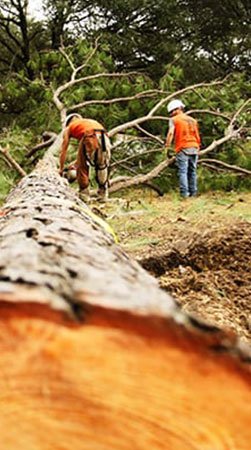 Your Certified Jacksonville Tree Experts!
Dedicated to Providing Our Customers with Exceptional Services
Certified Arborists
A Certified Arborist in Jacksonville is a dedicated professional that has many years of experience and formal training. We guarantee that all of our projects are managed by a Certified Arborist Jacksonville for your protection and peace of mind.
Safest Tree Removal Jacksonville Methods
We always use the SAFEST tree removal Jacksonville methods for your property's safety, to ensure efficiency, and to promote safety! We strive to save every tree we can, but sometimes tree removal is necessary.
Expert Tree Service Business
We are a local family owned and operated tree service and tree care company in Jacksonville, FL. We give you the promise of our hard work, dedication, and decades of expert experience.
Happiness Guaranteed
We provide professional and affordable tree care company for our clients. We'd love the opportunity to work with you and show why our exceptional service sets us apart from the rest.
Tree Care Jacksonville Tree Service
While trees do provide shade and a habitat for wildlife, most property owners in Jacksonville plant trees to drive up their property's market value. To maintain the high value, however, one has to invest in regular tree trimming. Without trimming, trees can span out of shape, with their overgrown branches and dead limbs making your entire property look unattractive.
Luckily, with our tree trimming service, Jacksonville residents don't have to worry about their landscapes' appearance. Always one call away, we facilitate the shape restoration and structure improvement for all types of trees. Irrespective of whether your trees are surrounded by powerlines, they seem too tall for trimming, or they have stability problems, our team of tree trimmers can make the entire process safe and rewarding.
Why You Should Work With Professional Tree Service in Jacksonville Providers
Why Work with Professional Tree Trimmers?
Trimming a tree involves more variables than most tree owners are aware of. For example, when trimming a tree, service providers have to follow a procedure that gives the tree its natural shape or complements its surroundings. Going up a tree entails some risks – if you fall, you may end up spending thousands on treatment, and in worse scenarios, you may spend the rest of your life in a wheelchair.
Without proper experience cutting tree branches, one can cut the limbs the wrong way, damaging the tree irreparably – this could result in more money spent on the removal and replacement of the tree. If you trim a tree next to utility lines or your house, the falling branches could cause massive destruction, leading to thousands spent on repairs.
If you are working with professional tree trimming near me service providers, you won't have to worry about any of the aforementioned issues. Professional tree trimmers have tools that allow them to handle trees in all types of situations – for example, they will use a bucket truck to reach branches in the highest positions, a safety harness will keep them from falling if they have to climb a tree, while heavyweight machinery and ropes will allow them to bring the branches down slowly without harming the neighboring structures or utilities.
Working with professionals offers more than just maximum benefits – you also get to avoid the costs that arise from accidents often associated with tree trimming.
Benefits of Trimming a Tree
Working with tree trimming near me service providers offers a wide range of benefits – these include:
1. Better-Shaped Trees
Professional tree trimmers will saw off the branches on your tree in a way that gives the tree its best shape. Tree trimmers ensure that the tree is complementing its surroundings.
2. Healthier Trees
Tree trimming near me teams will help you remove diseased or pest-infested limbs from your tree. This keeps the diseases from spreading and the pests from jumping from one tree to the other.
3. Opens Up Your Property
Most tenants want to rent properties that offer a nice view of their surroundings. Trees with too many branches can block this view – inviting professional tree trimmers to your property, however, can fix the problem.
4. Improves Visibility on Pathways
Having branches on your driveway or walkway increases the chances of an accident, and it is easy to see why – people won't have the ability to see what is in front of them. Working with professional tree trimming near me service providers should raise the crown a bit, clearing the paths.
5. Increased Property Value
Trees are often associated with beauty. However, when tree trimming is ignored, the tree can grow out of shape lowering your property value. This, however, can be resolved pretty quickly by trimming a tree. Tree trimmers will remove all the unnecessary branches, improving the aesthetic appeal and hence the property value.
6. Improved Exposure to Sunlight
Numerous branches are not always healthy for trees. When the tree crown is too overcrowded, some of the branches do not get enough sunlight. This often keeps the tree looking healthy on the outside, while it is dying from the inside. The good news, however, is that you can fix this with tree trimming.