Providing Expert Local Tree Services Near You
Backed by over 20 Years of Experience
Certified & Covered to Get the Job Done
The Right Tools Used for the Utmost Results
Free & Detailed Quotes Provided
100% Guaranteed Customer Satisfaction
CALL US TODAY FOR ALL YOUR TREE SERVICE NEEDS
What Our Customers Say About Us
Real Reviews From Real Customers
50+ Reviews
4/02/2022
Reliable, fast and on time

Arborist Action's crew made my family happy. The service was prompt and the job was completed faster than I imagined.
3/19/2022
Great Service
Excellent and professional people. They were a pleasure to have around. Dylan was always keeping me updated as to their progress.
3/01/2022
Very Professional
They had the tree removed the same day the tree fell. They did such a good job, we hired them to remove other dead trees.
Certified Jacksonville Tree Service Experts
Serving Duval County with Over 20 Years of Combined Experience
Arborist Action Tree Service, also known as Tree Service Jacksonville, is a trusted family-owned business that has cared for the natural landscapes of Jacksonville and Duval County since 1995. With their 25+ years of experience, they are dedicated to providing outstanding tree services, including tree cutting, tree trimming, tree pruning, and tree removal, as well as maintenance and storm damage repair, to keep your home or business looking green and healthy!
How Can We Enhance Your Property
Arborist Action Tree Service in Jacksonville
. Call Us Today For All Your Tree Service Needs.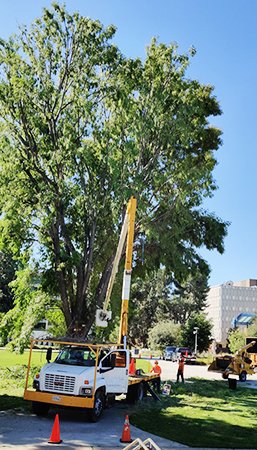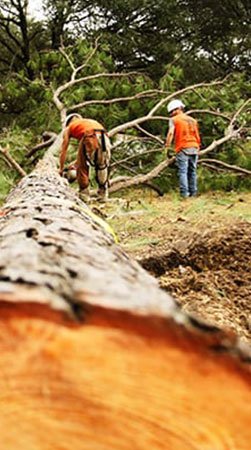 Your Certified Jacksonville Tree Experts!
Dedicated to Providing Our Residential and Commercial Customers with Exceptional Tree Services
ISA-Certified Arborists
With years of experience and formal training, our Certified Arborist in Jacksonville, FL provides expertise that guarantees protection and peace of mind. Every project we manage is done with a fantastic professional's highest standards, from accurate estimates to coordinating with skilled crews that ensure the job is completed efficiently and safely.
Safest Tree Removal Jacksonville Methods
At Tree Removal Jacksonville, we never take safety lightly. We always use the most secure methods when removing trees from your property to ensure it is done efficiently and without incident. Rest assured that in those cases, you can trust our experienced crews for top-notch service with an emphasis on keeping everyone safe! 
Expert Tree Service Business
Our family-owned and operated tree service in Jacksonville, FL, provides a wealth of knowledge from decades of experience. Take advantage of our commitment to hard work and dedication for all your tree care needs, including regular maintenance to keep your trees healthy and thriving.
Happiness Guaranteed
At our tree service company, we offer professional and affordable services for our valued residential and commercial clients. We endeavor to ensure each job is done with exceptional quality that stands out from the competition – let us show you what makes us one-of-a-kind! Contact us for a free price quote on any of our services.
Why You Should Work With Professional Tree Service Jacksonville Providers
Jacksonville Tree Service Experts
14382 Pelican Bay Ct
Jacksonville, FL 32224
904-867-3524
Why You Should Hire A Professional Tree Service Jacksonville Providers
Tree trimming may seem like a simple task, but it requires specialized expertise and tools. A single wrong snip could permanently damage your tree. Climbing to the top of one without proper safety equipment increases the risk of dangerous falls – with medical bills potentially running into thousands!
Being a homeowner can be daunting when it comes to pruning and tree trimming. Without specialized equipment, you are at risk of causing severe property damage and potential harm to yourself or the tree! To avoid such risks and costly repairs, enlisting professional services from our Jacksonville tree surgeons is the best option. They have all the experience needed for safe branch removal without injury or destruction.
Our experienced tree service professionals in Jacksonville, FL utilize today's modern tools and techniques to provide a full range of expert Jacksonville tree services. We will carefully prune your trees by lowering branches with ropes, ensuring that nothing on or around your property is harmed. When it comes time for removal, you can rest easy knowing our knowledgeable staff has years of experience safely bringing down any sized tree. That, without damaging anything else nearby – all at an affordable cost!