We're The Right Ones For The Job
Backed by over 20 Years of Experience
Certified & Insured to Get the Job Done
The Right Tools Used for the Utmost Results
Free & Detailed Quotes Provided
100% Guaranteed Satisfaction
FOR 24/7 EMERGENCY SERVICE. CALL US IMMEDIATELY.
What Our Customers Say About Us
Real Reviews From Real Customers
50+ Reviews
4/02/2022
Reliable, fast and on time

Arborist Action's crew made my family happy. The service was prompt and the job was completed faster than I imagined.
3/19/2022
Great Service
Excellent and professional people. They were a pleasure to have around. Dylan was always keeping me updated as to their progress.
3/01/2022
Very Professional
They had the tree removed the same day the tree fell. They did such a good job, we hired them to remove other dead trees.
Certified Jacksonville Tree Service Experts
Serving Jacksonville County with Over 20 Years of Combined Experience
Arborist Action Tree Service is a family-owned tree service with over 25-years of experience caring for the natural landscape of communities in Jacksonville & Duval County. Our goal is to provide exceptional tree service to all residential and commercial clients looking to maintain or improve the natural surroundings of their homes and businesses.
How Can We Enhance Your Property
Arborist Action Tree Service in Jacksonville
. Call Us Today For All Your Tree Service Needs.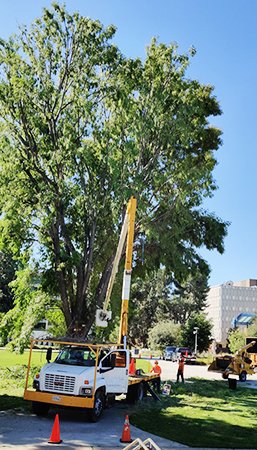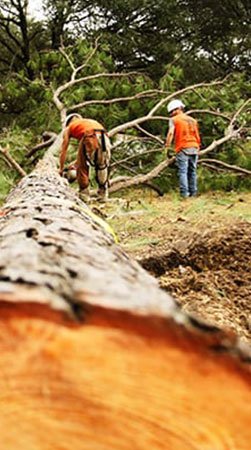 Your Certified Jacksonville Tree Experts!
Dedicated to Providing Our Customers with Exceptional Services
Certified Arborists
A Certified Arborist in Jacksonville is a dedicated professional that has many years of experience and formal training. We guarantee that all of our projects are managed by a Certified Arborist Jacksonville for your protection and peace of mind.
Safest Tree Removal Jacksonville Methods
We always use the SAFEST tree removal Jacksonville methods for your property's safety, to ensure efficiency, and to promote safety! We strive to save every tree we can, but sometimes tree removal is necessary.
Expert Tree Service Business
We are a local family owned and operated tree service and tree care company in Jacksonville, FL. We give you the promise of our hard work, dedication, and decades of expert experience.
Happiness Guaranteed
We provide professional and affordable tree care company for our clients. We'd love the opportunity to work with you and show why our exceptional service sets us apart from the rest.
Tree Care Jacksonville Tree Service
Trees are a crucial part of the environment, and our number one goal is to protect them. However, various situations can make tree removals necessary – for example, if your tree's roots are damaging your concrete floor, its branches are falling now and then, and causing injuries or property damage, you should consider tree removal as an option.
We work with Jacksonville residents to get rid of trees from their properties. We have modern tree removal gear – this makes even the most complicated tree removals simple for us. Our service is affordable – we aim to ensure that any property owner is capable of removing a tree whenever he/she needs to without breaking his/her bank account.
Why You Should Work With Professional Tree Service in Jacksonville Providers
Why You Should Let Professionals Help with Tree Removals
Working with professionals when removing a tree offers a wide range of benefits, including:
Safety for Your Home
Most trees in Jacksonville stand next to important structures and utilities. Even a slight mistake could send the entire tree tumbling over your house and costing you thousands in repair costs. Armed with years of experience and top-of-the-line tree removal gear, professionals can remove trees without causing property damage.
You Avoid Injuries
If you are inexperienced when it comes to removing a tree, branches or the tree trunk could fall on you. This could put you in a hospital with thousands to spend on treatment. If the tree is heavy enough, it could cause permanent damage, forcing you to use a wheelchair for the rest of your life. However, by leaving the tree removal to professionals, you can escape the injuries while getting the tree removed on time.
You Avoid Wasting Time on Cleanup
Tree Removals can be messy, with sawdust and branches lying everywhere. If you are working with professionals, they can help you with cleaning up, removing all the unneeded leaves, limbs, and logs.
When Should You Invest in Removing a Tree?
Several signs can show you when to remove a tree. These include:
If your tree is dead, you should remove it to create space for new healthy trees.
If the tree has an untreated disease, tree removal could eliminate the possibility of disease spread.
If your tree has already decayed, it can pose a safety risk, and hence tree removal should be conducted as soon as possible.
If your tree has an aggressive root system and it is damaging your home, tree removal can fix the problem.
If a tree is a problematic shedder – that is, it is a source of unwanted leaves, seeds, needles, and branches – investing in removing a tree could be an ideal solution.
If the tree is growing too big for its location – for example, it is starting to press against windows, foundations, or walls – you might want to remove it.
1

Who Can Benefit from Removing a Tree?
Numerous people benefit from tree removals. In Jacksonville, these people include:
People trying to save their homes from destruction resulting from aggressive roots.
People planning to improve their homes with new amenities – for example, a swimming pool – and the tree is standing in the way of development.
People trying to protect their properties from the damage that could result from a decayed tree falling unexpectedly.
People who would like to keep their compound clean but have an aggressively shedding tree on their compound.
People who have trees that are growing too large for their current location.
People with trees that are blocking a spectacular view of the surroundings and the issue cannot be fixed with tree trimming or tree pruning.
People with trees dropping branches unexpectedly and cause property damage or injuries to the people in the vicinity.
2

Note: Some Trees Can Be Saved
If you intend on removing a tree because it has a health complication, you should talk to an arborist first. One of our arborists can help determine if the tree's issue can be fixed – if the tree problem can be treated, our arborist will recommend prescriptions to speed up the recovery process.