We're The Right Ones For The Job
Backed by over 20 Years of Experience
Certified & Insured to Get the Job Done
The Right Tools Used for the Utmost Results
Free & Detailed Quotes Provided
100% Guaranteed Satisfaction
FOR 24/7 EMERGENCY SERVICE. CALL US IMMEDIATELY.
What Our Customers Say About Us
Real Reviews From Real Customers
50+ Reviews
4/02/2022
Reliable, fast and on time

Arborist Action's crew made my family happy. The service was prompt and the job was completed faster than I imagined.
3/19/2022
Great Service
Excellent and professional people. They were a pleasure to have around. Dylan was always keeping me updated as to their progress.
3/01/2022
Very Professional
They had the tree removed the same day the tree fell. They did such a good job, we hired them to remove other dead trees.
Certified Flagler Beach Tree Service Experts
Serving Flagler Beach County with Over 20 Years of Combined Experience
Arborist Action Tree Service is a family-owned tree service with over 25-years of experience caring for the natural landscape of communities in Flagler Beach & Duval County. Our goal is to provide exceptional tree services to all residential and commercial clients looking to maintain or improve the natural surroundings of their homes and businesses.
How Can We Enhance Your Property
Arborist Action Tree Service in Flagler Beach
. Call Us Today For All Your Tree Service Needs.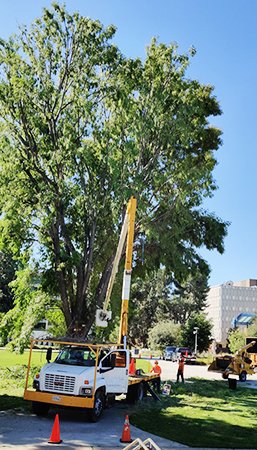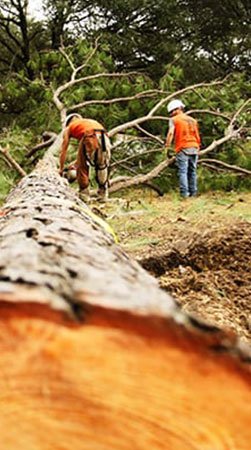 Your Certified Tree Experts!
Dedicated to Providing Our Customers with Exceptional Services
Certified Arborists
A Certified Arborist in Flagler Beach is a dedicated professional that has many years of experience and formal training. We guarantee that all of our projects are managed by a Certified Arborist Flagler Beach for your protection and peace of mind.
Safest Tree Removal Flagler Beach Methods
We always use the SAFEST tree removal Flagler Beach methods for your property's safety, to ensure efficiency, and to promote safety! We strive to save every tree we can, but sometimes tree removal is necessary.
Expert Tree Service Business
We are a local family owned and operated tree service and tree care company in Flagler Beach, FL. We give you the promise of our hard work, dedication, and decades of expert experience.
Happiness Guaranteed
We provide professional and affordable tree care company for our clients. We'd love the opportunity to work with you and show why our exceptional service sets us apart from the rest.
Tree Care Flagler Beach Tree Service
Trees offer more than just property value improvement – they also improve privacy, create shade, provide wildlife habitat, and more. All these benefits, however, come at the minimal cost of tree care. If you happen to neglect the trees on your compound, they can turn into hazards, with branches falling off unexpectedly, they can suffer from pests and diseases, or they can block the view on your driveway.
Our goal is to ensure that none of these problems appear in your landscape. Through professional tree trimming, we will improve the branch structure and hence the aesthetic appeal of your trees. Through tree pruning, we will get rid of hazardous branches and diseased limbs, improving the health and safety of the tree. Through tree removal, we will get rid of dead/irreparably damaged trees, creating space for healthy plants. With us, you are always one call away from working with a reliable and affordable team.
Why You Should Work With Professional Tree Service in Flagler Beach Providers
Benefits of Hiring Professional Tree Service Providers
Tree trimming is a tree service that requires the right skills and tools to conduct – if you saw off the wrong branches, you could damage your tree. If you climb a tree without safety equipment, your possibility of falling increases – if you fall from the top of a tree, you may get injuries which could force you to spend thousands on medical bills.
Both trimming and pruning involve sawing off limbs and bringing them down. As a property owner, you may not have the skills – and the tools – needed to rope down branches when pruning a tree next to crucial structures. This puts you at the risk of suffering property damage, and hence thousands in repairs. Working with professionals eliminates the possibility of injuries, property damage, and tree damage.
Using modern tools to handle all types of tree services in Flagler Beach, we use ropes to lower down the branches we cut during tree pruning to avoid harming your house or utility lines. When handling tree removal, we will use our years of experience and expert knowledge to bring the tree down with harming anything in its way. Compared to the amount you pay for our tree services, the amount you end up saving is much bigger.
Flagler Beach Tree Services
1

Flagler Beach Tree Removal
While most property owners plant trees intending to keep them forever, there comes a time when tree removal is the only ideal solution. For example, when a tree exhibits the following signs, tree removal Flagler Beach becomes the best tree service to fix your problems:
If a tree is keeping you from developing your home
The tree is dead
The tree has turned into a hazard
We remove trees with extreme care, taking all the necessary precautions to avoid damaging your home or the nearby utilities. If tree removal needs to be conducted in the middle of other healthy trees, we will use our modern tree service gear to bring the tree down foot by foot – this will help us avoid damaging the neighboring trees.
Once we bring a tree down, our next tree service is stump removal. If you would like to utilize the space that a tree had occupied for other activities, we can help you get rid of the stump either through stump grinding or complete stump removal by digging out the stump's roots.
2

Flagler Beach Tree Pruning
If your tree's branches are overgrown, the tree has dead limbs, or some of its branches are diseased, our tree pruning Flagler Beach procedure should help restore the tree's health, looks, and safety. One of the most requested tree services, pruning helps improve the aesthetic appeal on your property, and hence the overall property value.
With our modern tools, we can remove dangerous branches safely, without allowing them to fly off to the ground, causing damage. Armed with ropes – and a crane and/or bucket truck – roping the branches down is easy for us. If the branches on your tree are overgrown, our tree service Flagler Beach will help reshape the tree, making it attractive to look at.
3

Flagler Beach Tree Trimming
One of the most crucial tree services, trimming helps property owners restore aesthetic appeal on their properties. The tree service involves the removal of branches that are interfering with the natural tree shape. Much like pruning, tree trimming Flagler Beach can also help improve tree safety and improve the tree health – the tree service will do this by getting rid of branches that are threatening to fall and by removing limbs carrying health complications. 
Professional tree service providers will use modern tools to avoid damaging the tree. In Flagler Beach, we help homeowners with the tree service in autumn, when most of the trees enter the dormant stage. We are, however, available to handle the tree service throughout the year.
4

Flagler Beach Emergency Tree Removal
A tree service generally offered when property owners think that a certain tree may be on its way to causing extreme damage, emergency tree removal helps avoid extreme repair costs. When handled on time, the tree service can keep the tree from falling on your house, falling on utility lines, or blocking regularly-used roads.
We take emergency tree services very seriously. Our emergency tree service line is always open – whether you need to get rid of a tree in the middle of the night or early in the morning, you can always call us. We always have someone waiting on the other end of the line 24 hours a day, 7 days a week – we know that emergency tree removal has to be taken care of immediately, without any delays.
We will arrive as soon as possible to help you with the removal process. We know that emergency tree services are generally not planned for – for this reason, we will do our best to make sure that the tree service charges can fit in your already established budget.
Most tree services do require the intervention of an arborist. For example, during tree pruning, an arborist has to determine which branches should be removed and which ones should be left. During tree trimming, arborists use their tree service knowledge to determine which shape and branch structure best suits a certain tree.
Investing in regular arborist tree service can help you avoid having to pay for emergency tree removal – they can help you know a tree needs removal long before it turns into a safety concern. Our team of arborists is qualified to handle all types of tree services. With more than formal training – our team of arborists has years of experience in offering tree services – the team guarantees results.
Trees in Flagler Beach do suffer from health complications. One of the major tree services offered by arborists is diagnosing trees. Taking note of the symptoms displayed by your tree, our arborist Flagler Beach will determine which health problem is bothering your tree and recommend prescriptions to treat the health problem.