We're Your Best Choice for Tree Services
Backed by over 20 Years of Experience
Certified & Insured to Get the Job Done
The Right Tools Used for the Utmost Results
Free & Detailed Quotes Provided
100% Guaranteed Satisfaction
FOR 24/7 EMERGENCY SERVICE. CALL US IMMEDIATELY.
What Our Customers Say About Us
Real Reviews From Real Customers
50+ Reviews
4/02/2022
Reliable, fast and on time

Arborist Action's crew made my family happy. The service was prompt and the job was completed faster than I imagined.
3/19/2022
Great Service
Excellent and professional people. They were a pleasure to have around. Dylan was always keeping me updated as to their progress.
3/01/2022
Very Professional
They had the tree removed the same day the tree fell. They did such a good job, we hired them to remove other dead trees.
Certified Jacksonville Tree Service Experts
Serving Jacksonville County with Over 20 Years of Combined Experience
Arborist Action Tree Service is a family-owned tree service with over 25-years of experience caring for the natural landscape of communities in Jacksonville & Duval County. Our goal is to provide exceptional tree service to all residential and commercial clients looking to maintain or improve the natural surroundings of their homes and businesses.
How Can We Enhance Your Property
Arborist Action Tree Service in Jacksonville
. Call Us Today For All Your Tree Service Needs.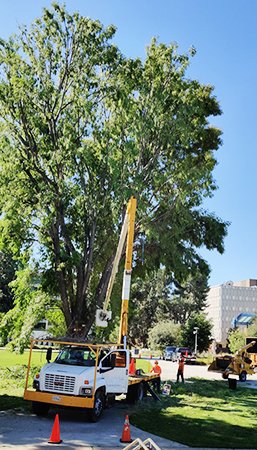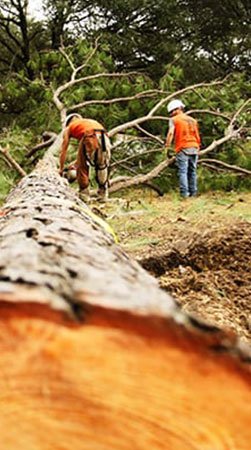 Your Certified Jacksonville Tree Experts!
Dedicated to Providing Our Customers with Exceptional Services
Certified Arborists
A Certified Arborist in Jacksonville is a dedicated professional that has many years of experience and formal training. We guarantee that all of our projects are managed by a Certified Arborist Jacksonville for your protection and peace of mind.
Safest Tree Removal Jacksonville Methods
We always use the SAFEST tree removal Jacksonville methods for your property's safety, to ensure efficiency, and to promote safety! We strive to save every tree we can, but sometimes tree removal is necessary.
Expert Tree Service Business
We are a local family owned and operated tree service and tree care company in Jacksonville, FL. We give you the promise of our hard work, dedication, and decades of expert experience.
Happiness Guaranteed
We provide professional and affordable tree care company for our clients. We'd love the opportunity to work with you and show why our exceptional service sets us apart from the rest.
Tree Care Jacksonville Tree Service
When it comes to improving the appearance, health, and safety of trees, tree pruning is a crucial service. By sawing off diseased/pest-infested branches, your tree's health improves. By removing overgrown branches, pruning a tree improves the appearance of your property and hence the overall property value. Getting rid of broken branches enhances your safety and helps you avoid unexpected repair costs that could result from the branches falling unexpectedly.
Our team of professionals handles tree pruning in the whole of Jacksonville. In the past, we have pruned trees standing in complicated positions, used our modern tools to saw off branches from trees taller than 150 feet, and removed diseased limbs from trees with stability issues. Irrespective of how complicated the project is, we always guarantee exemplary results.
Why You Should Work With Professional Tree Service in Jacksonville Providers
Why Work with Jacksonville Tree Pruning Professionals
Pruning a tree is more complicated than most people assume. First, one has to understand which branches need to be removed and how these branches should be sawn off without harming the tree. Next, you have to understand the risks associated with going up a tree – from the possibility of falling to suffering deep cuts.
Professionals help you avoid having to worry about all variables associated with pruning a tree. If need be, they will arrive at your home with an arborist to help them determine which branches need to be removed and which ones should be kept on the tree. If your tree is standing next to your house, professionals will have ropes to lower down the cut limbs without touching the house.
Always working with modern safety gear, tree pruning professionals aren't susceptible to falling or getting injured. Armed with years of experience, professional tree pruners know how to cut the branches that need removal without harming your tree.
Professionals will work with your ideas to implement a tree shape that complements your landscape, offering a maximum boost on property value. While you will need to spend some money on professional tree pruning, the value offered by the tree pruners is worth much more.
As an added benefit, professionals help you avoid spending thousands on repairs and medical bills which could result from branches falling on your house or you falling from the tree if you attempt to turn tree pruning into a DIY project.
In rare circumstances, turning tree pruning into a DIY project can be a wise idea. For example, if the tree is on open ground such that you won't be dropping branches on utilities or houses and the tree is short such that falling can't cause significant injuries, you can handle tree pruning.
When pruning a tree, there are some important tips you need to keep in mind to avoid damaging the tree:
Prune the tree in the dormant season – this will offer you a better view of the branches to remove.
Whenever possible, only remove branches with a diameter of less than 5cm. When the diameter reaches 5 cm, careful consideration is needed and unless branches with a diameter of 10+ cm are diseased or posing a safety threat, allow them to stay on the tree.
We advise against removing branches forming a strong U-shaped angle with the tree trunk. Those forming a weak V-shaped angle, however, can be removed.
Younger branches feature a reduced risk of scarring. Hence, they are safer to remove than older branches.
When sawing off a branch, avoid leaving a huge stub or removing its collar.
2

Preventative Tree Pruning
Arborists recommend pruning a tree while it is in its dormant stage. However, if a tree is posing a safety risk or some of its branches have a disease or are infested with pests, pruning has to be conducted as soon as possible to avoid loses in the future.
Preventative tree pruning is conducted to improve safety in the tree's surroundings or to improve the tree's health. It can be done to clear pathways, remove branches that are threatening to fall, and to get rid of diseased/pest-infested limbs.